Its wrenching summers and we all know how much damage our dear SUN does to our skin. Sun makes sure to suck the glow out of your skin leaving it dull, oily and acne-prone. Just like we update our wardrobe for the sunny season, we need to update our skincare routine as well!! Water and good food habits keep the skin hydrated and healthy but some easy important additions are a must. Here are some quick secrets on how to change your skin care routine and make it summer friendly
1. Aloe-Vera: Plant Of Immortality
We all are aware about the amazing benefits ALOE-VERA has. It has soothing properties which act miraculously during summers.
It treats sunburn.
It acts as a moisturizer.
It treats acne.
It has nutrients rich for good skin.
Don't FORGET to use it at least once a day! 
2. Store Your Skin Products In The Cool Part Of The Room

 
We may be aware about the expiry dates of our makeup and skin care product, but what about our skincare expiry dates? Yesss!!! Don't look so surprised skincare has expiry dates as well. With this blasting heat products can degrade at a faster rate, which may be much early than the expiry dates mentioned on them. Make sure to keep the products in a cool place, away from direct sunlight. Ones needs to make sure to keep them in sealed containers as well to protect them from dust and keep the freshness alive! 
3. Water Based Or Gel Type Moisturizer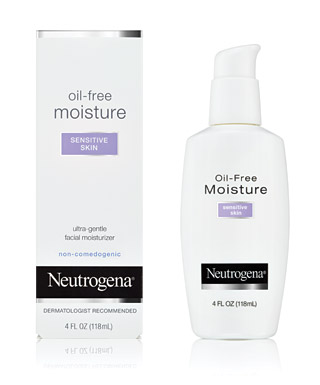 During summers light moisturizers are recommended. Water Based or Gel Type moisturizers offer great hydration to the skin without sticky sensation. If you have sensitive skin, don't shift to new product suddenly. Rather apply the established product and the new product alternatively. Slowly you can increase the application of new product once your skin gets used to it.
I personally use Aloe-Vera gel in place of moisturizer. You can also check  Nature Republic Soothing and Moisture Aloe Vera 92% Soothing Gel or even Oil Free Neutrogena Moisturizer. 
4.  Super Magical Rice Water
This one is my favorite!! When you soak rice in water before cooking, don't throw the water. Use the white water for you face and body.
It soothes your skin.

It removes dirt.

Minimizes pores and tightens skin.

Natural skin toner that promotes cell growth, stimulates blood flow and keeps the skin healthy.
It's not tough either, is it? Take a cotton swab, dip it in the rice water and apply it on your face. This should be done at least twice a week.
5. Use Less Scrub
During summers, your skin tends to become more oily and sensitive. It feels amazing to exfoliate all the dirt and oil. But one has to make sure that during summers, avoid using scrubs that contain Alpha Hydroxy Acids (AHA'S) as these can increase your skin's sensitivity to the sun.
Once a week is perfect! But remember don't use it 5 days before bleach and 3 days after bleach.
6.  Cold Water  And Cucumber Are Golden Ingredients
It feels amazing to use ice cool water on your skin during summers. It calms, refreshes  and soothes your skin. Not only water but one can also use products that offer same refreshness with other benefits like fighting acne, clearing redness and removing oil. One such ingredient is Cucumber.
Cucumber has caffeic acid and vitamin C. Cucumber pulp  soothes irritated and tired skin. The peel contains silica that helps prevent sagging and makes skin less oily.
7. Sun Block Is Magic
Sun block is a savage. Application of sun block is NON-NEGOTIABLE during summers. It should always be with you, and whether you are indoor or outdoor make sure you apply the sunscreen after every 3 hours. Avoid using greasy sunscreens, it can increase oil content and can also result in makeup melt down.
Do you have any more suggestions to rejuvenate skin during summers? Any product suggestions? Please comment and let us know!
Please follow and like us: